A rather substantial portion of my career was spent as a magazine writer and editor. I'm quite sure that both my seventh-grade English teacher, Emma K. Hanna, and my freshman English teacher at Hopkins, Mr. Billingsley, would be stunned if they knew.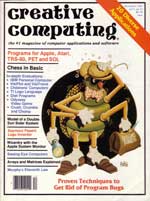 Starting in 1981, I began writing for Creative Computing magazine with one of the earliest reviews of the IBM PC. I immediately became that magazine's IBM PC columnist. I plan to post all those IBM Images columns here at some point.
My column was successful, which led Ziff-Davis to offer me the position of editor-in-chief for PC Tech Journal magazine. In addition to writing for each issue of PCTJ, I did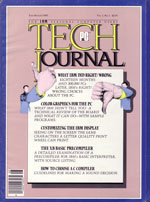 another stint with IBM Images. Toward the end of PCTJ I wrote a weekly column for PC Week and during my tenure at PCTJ I contributed to other ZD computer magazines. I am considering posting my editorials from all the PCTJ issues here.
Following my departure from ZD I published The Fastie Report, a newsletter directed at corporate PC technologists. That came to an end when I was hired by Alex. Brown & Co. as their PC software company stock analyst. I sold the list to Stewart Alsop. Some of the articles from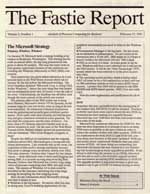 the newsletter may have some interest and I plan to post them here.
During the '90s I wrote freelance articles for a variety of publications, including PC Magazine.
It will be quite a lot of work to get this material online; I offer no timeframe. Only some of the material is not available to me electronically, making it even more work. Stay tuned.